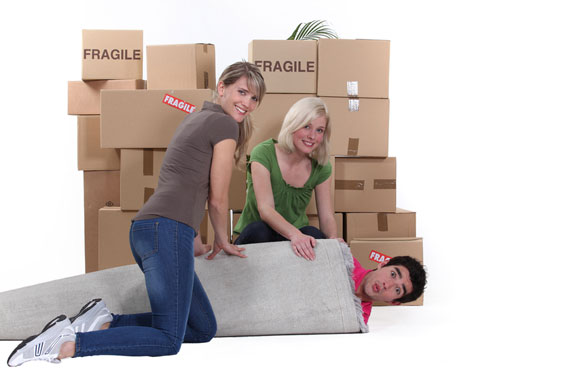 Asking Your Friends to Help You Move in Toronto
The contrast between asking your friends to help you move vs. hiring professional Toronto movers is like night and day. The success of moving in Toronto, ON or elsewhere in Canada is usually defined as getting all of your belongings from your previous residence into your new home in a one day time-frame, without damage to your belongings or either property.
Damage is the most common and expected result when organizing your own move, and if you are not comfortable with your items or your home being damaged, this is not the route to take. Our professional Toronto movers are trained experts in techniques specific to every piece of furniture they encounter (and every environment), and that level of expertise comes only after several years in the industry.
While having your friends and family there to help you may sound like a great idea, they are also far from a "free" labour force. Aside from the implied obligation to provide food and refreshments during the process, most people will also feel compelled to entertain the people who are helping out during the process and provide dinner (and possibly drinks) afterward. Add up all of these factors with the financial cost related to repairing damages, and your labour force is not as cheap as you thought.
Considering your budget, remember that moving yourself is far from cost saving. Your major expense will be renting a moving truck and any equipment necessary to aid in the move. And to be done properly, completing a move in Toronto or elsewhere in Canada requires not only a truck but several moving dollies, 80-100 professional-grade moving blankets, tie down straps, shrink-wrap, mattress covers, wardrobe boxes, and tools, all of which will need to be purchased or rented.
As a conclusion – your time, money, and energy are all very valuable, and hiring professional Toronto movers often saves you all three.
About Viktoria Van Lines Toronto
Viktoria Van Lines Toronto is a professional Toronto moving and storage company, providing high quality local and long distance moving services throughout the GTA, Southern Ontario and across Canada. Thanks to our country-wide network we are also able to service our clients' long distance moving needs throughout Canada.
Call Viktoria Van Lines Toronto (647) 344-1554 or Toll Free: 1 ( 877) 399-1315 for a FREE Consultation in regards to your residential or commercial / office moving needs to and from Toronto, the GTA and across Canada.