Thirty years of dedicated delivery of excellent moving services in Toronto, Canada is what makes Europa Movers Toronto stand out among the other movers in Ontario. Europa Movers Toronto has advanced with the needs of our clients so much over the years that we understand that relocation is not just about packing and moving. There are many aspects to settling into a new place and we can offer our services to make that transition much easier.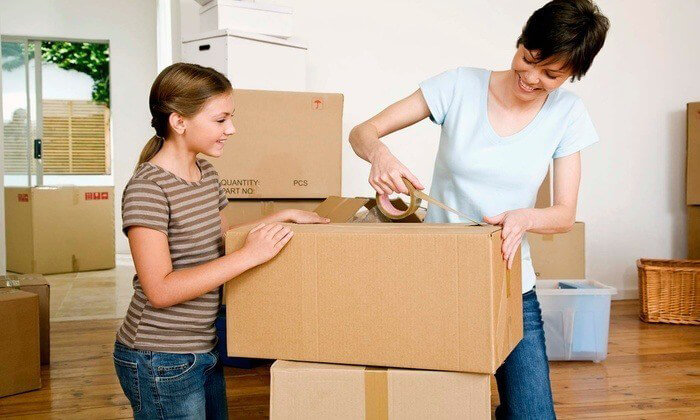 Combining our in-depth knowledge of moving industry and comprehensive services, Europa Movers Toronto are constantly growing and has been able to be apart of a Canada wide moving company in joining Viktoria Van Lines and help customers relocate anywhere in Canada or the United States. At Europa Movers Toronto we utilize our own equipment, trucks and storage warehouses, so we are completely liable for the services that we offer. Every team member at Europa Movers Toronto is well trained, able to meet your needs and make your next move as seamless and stress-free as possible. Europa Movers Toronto team members work with precision and care to ensure your relocation is managed smoothly without disturbing the day-to-day activities in your home or office.
Europa Movers Toronto services are based on 'less mess' and 'move easy' strategy. Our team is fully armed from packaging materials to floor and furniture wrapping to avoid causing damage to any of your possessions. Whether it is a doorway that is too narrow, a ceiling that is too low, an elevator that is too small, or an item that is just awkward, the Europa Movers Toronto team can always work out a feasible solutions. All items during long distance moves are coded and labeled for ease of organized transfer. This will ensure the chance of loss or damage to your belongings is minimized and you are provided with piece of mind. Focus on moving your family and we will move your stuff.
Europa Movers Toronto work alongside you to better understand the requirements of your unique move and to create a practical customized package to fit your specific needs, timeline and budget. With our experience and knowledge in the moving industry, we are specialists in guiding you throughout the relocation phase offering continuous customer support. We are proud to say Europa Movers Toronto has lots of repeat business and the majority of our new clients approach us through recommendations!
If you relocation is just around the corner or anywhere in Canada, visit our website to request a free quote and get in touch with us today!