Office Movers Toronto is one of the leading office moving companies in Toronto, with years of experience in the office moving and storage business. We have experience in all elements of moving household, office, commercial, and industrial goods but office moving is where we really shine! With our extensive fleet of service trucks and quality trained crews, we offer timely and cost-effective local, long distance, and international office moving services with the highest focus on customer service and satisfaction. Office Movers Toronto is the company you can trust to get the job done right.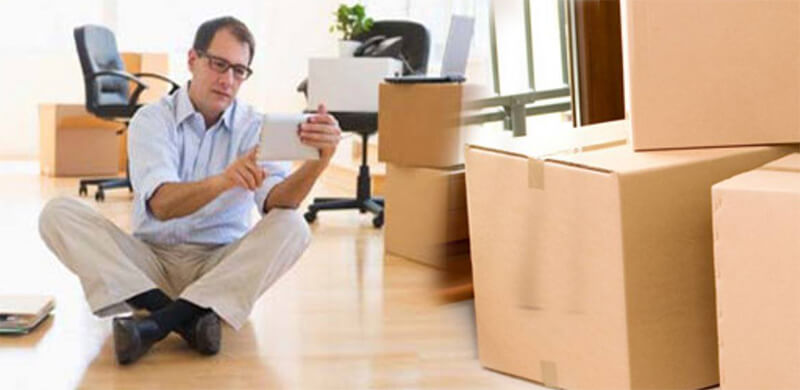 The ideal office move is one in which your staff leaves work at the end of one business day, and arrives on the following business day ready and able to continue with their normal daily assignments. Keeping this goal in mind we perform the majority of our office moves outside of regular business hours, typically during the evenings or weekends. By giving you the option of moving your office on a flexible schedule we allow you and your employees to maintain focus on what matters most: running your company without any obstacles.
Office Movers Toronto expertise as office movers has been developed and refined during our numerous years of experience in our field. During that time we've managed to learn not only from our own experiences, but from the common mistakes we observe every day in our industry.
Office Movers Toronto believes that a successful move requires proper planning and preparation. Every move has unique needs and requirements. Therefore, our movers are highly professional, experienced, dependable, reliable and well trained. They can meet any moving needs a customer might have. Pack and unpack, assemble and disassemble, we carefully wrap your belongings with moving pads as part of our service. We take every step to ensure the safety and security of our clients' belongings. Our drivers are carefully selected and complete extensive courses in safe driving practices and proper moving procedures.
We are training our movers in the latest packing and moving methods, to ensure you get the most dedicated, responsible and service oriented professionals in the industry. As a full-service commercial office moving company, we know exactly what it takes to guarantee successful business office relocation. The Office Movers Toronto team has been through the process hundreds of times before, helping to move hundreds of business offices right across Toronto and you could be the next person or business to benefit from our expertise. Contact us today to discuss your next move and receive a free moving estimate.
If you relocation is just around the corner or anywhere in Canada, visit our website to request a free quote and get in touch with us today!